Judaic Studies
Hartman Women's College of HTC offers a program of study leading to a Bachelor of Arts degree which encompasses a comprehensive core curriculum in Judaic Studies, (Bible, Hebrew, Jewish History, Jewish Law, and Jewish Philosophy) and Liberal Arts and Sciences (LAS).
The Bachelor of Arts degree will be conferred upon students who have completed 120 semester hours of academic credit with no less than 36 credit hours in Judaic Studies and a grade point average of at least 2.0 as detailed below.
The Judaic Studies major is the default major for all Hartman students. Many of our students choose a secondary major in a field they would like to pursue professionally.
Program Chair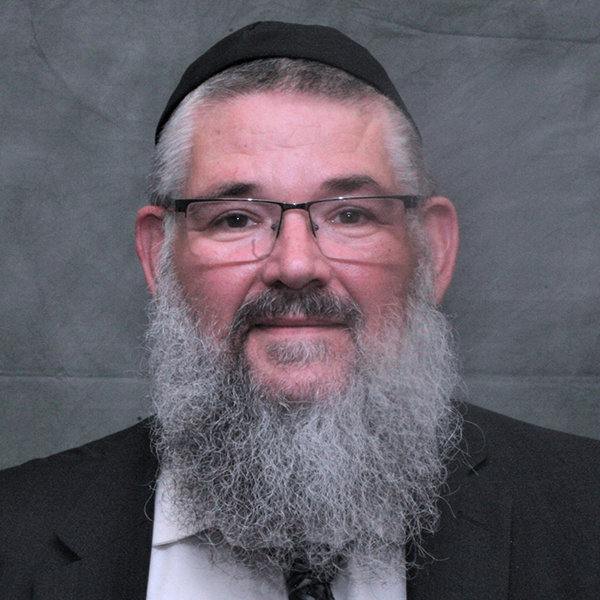 Rabbi Binyomin Olstein
Judaic Studies Chair
Students are provided with the role models, the curriculum, and the broad opportunities to develop a wide range of talents towards the service of Hashem. Ultimately, our greatest nachas is derived from the Torah homes that our graduates are building and the contributions they are making to the chinuch and chessed enterprises of their respective communities.
General Education Requirements
Students must complete HTC's General Education Requirements as listed in the catalog.
Core Judaic Studies Requirements
If you attended a seminary year, and transfer in 30 credits from that year, you will need to take an additional 18 credits - two classes bible, one class each for Jewish Law and Jewish History, and two classes for Jewish Philosophy - as indicated below and on the academics page. The core Judaic studies requirement applies to all students, whether you spent a year in seminary or not. You must take 18 Judaic Studies credits as follows:
| Requirement | Credits |
| --- | --- |
| Bible | 6 |
| Jewish History | 3 |
| Jewish Philosophy | 6 |
| Jewish Law | 3 |
Additional Judaic Studies Coursework, If Needed
If you did not attend a year of seminary, you will need to take the 18 credits as indicated above and an additional 36 credits of Judaic studies as outlined below.
| Requirements | Credits | In-Residence Credits |
| --- | --- | --- |
| Bible | 12 | 6 |
| Jewish History | 6 | 3 |
| Jewish Philosophy | 12 | 6 |
| Jewish Law | 6 | 3 |
| Total | 36 | 18 |