English
The mission of the Department of English is to enhance and expand existing skills in written and oral communication, reading comprehension, research and analysis, critical thinking and application. The Department of English also supports all other disciplines by providing support services for papers and projects. Of the core curriculum objectives, at least three are overseen by the Department of English, which provides entry-level as well as advanced courses in composition, public speaking, and literature, and assesses students' skills in grammar, reading comprehension, and written communication.
Students majoring in English choose to enter the fields of writing, journalism, publishing, education or library sciences with competence and confidence. Students often choose this major in preparation for advanced studies in law.
Program Chair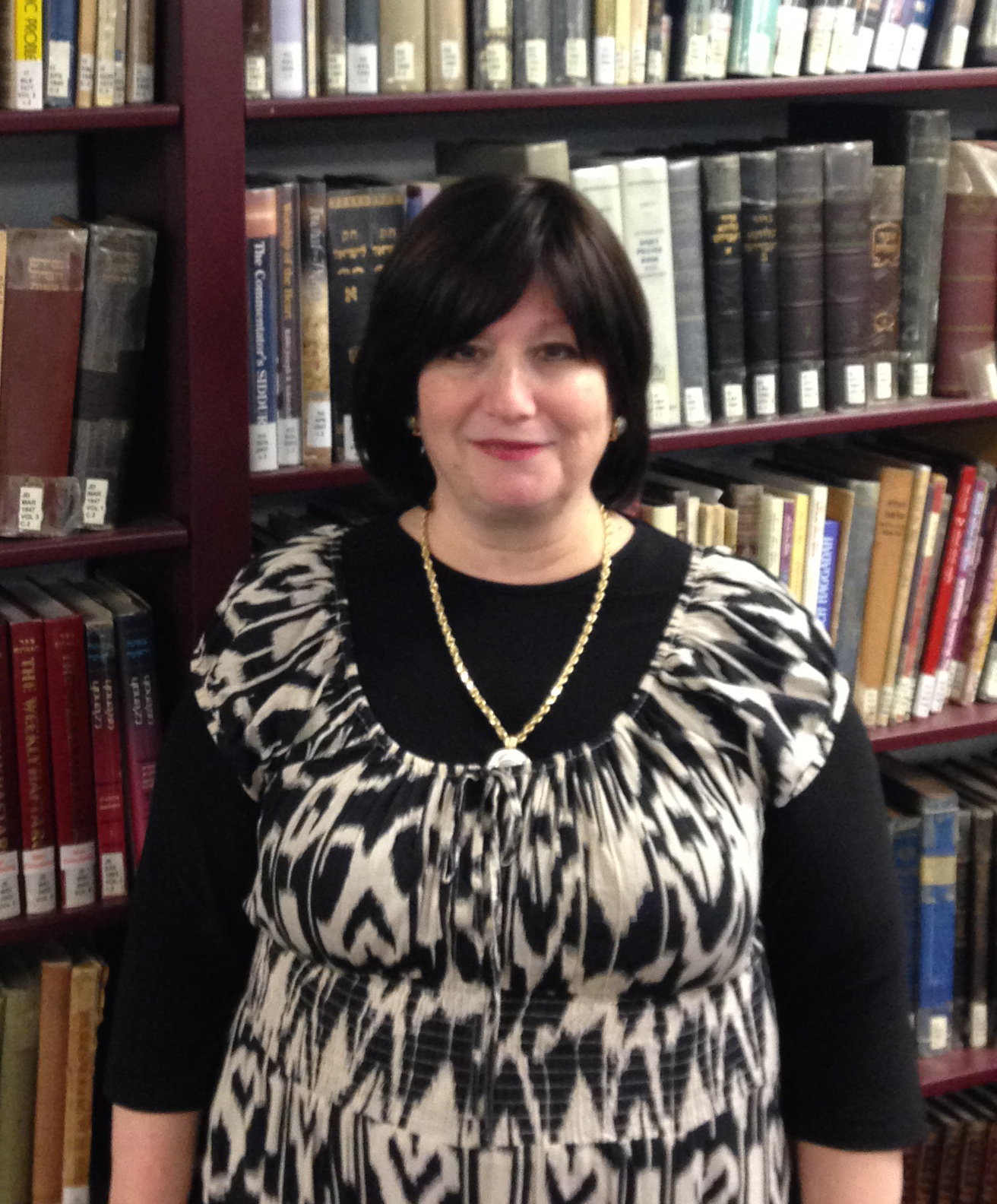 Malkie (Michelle) Eisenberg, Ph.D
English Chair
Words are wonderful. You can parlay your critical thinking and writing skills into success in any discipline, from best-selling novelist to your children's homework.
General Education Requirements
Students must complete HTC's General Education Requirements as listed in the catalog.
English Major Coursework
In addition to the Judaic Studies and General Education requirements, the coursework for the additional major in English consists of 33 semester hours, with a minimum of 30 credits taken in residence, as outlined below. Supplementary electives are suggested, but not required. Students may transfer one 3-credit course to substitute for one elective course. Additional transfer credits in English will count as elective credit above the required residence credits.
| Requirement | Credits |
| --- | --- |
| ENGH 211 - Advanced Composition* | 3 |
| ENGH 275 - Major British Writers I* | 3 |
| ENGH 276 - Major British Writers II* | 3 |
| ENGH 285 - The American Experience* | 3 |
| ENGH 301 - Practical Literary Criticism* | 3 |
* Must be taken in residence.
English Electives - Level I
Two courses from this group must be completed in residence.
| Requirement | Credits |
| --- | --- |
| ENGH 201 - Introduction to World Literature | 3 |
| ENGH 203 - Introduction to Poetry | 3 |
| ENGH 205 - Introduction to the Short Story | 3 |
| ENGH 213 - Business Communication: Clarity and Persuasion | 3 |
| ENGH 255 - Oral Interpretation of Literature | 3 |
| AENGH 295 - nalysis of Children's Literature | 3 |
| * An approved Comparative Literature Course | 3 |
English Electives - Level II
Select no fewer than four courses from this group, which must be taken in residence. Prerequisite: completion of two core curriculum 200-level courses, or one completed and one concurrent. It is generally recommended that all core requirements be completed before attempting advanced courses. However, a student may take an advanced course with departmental approval.
| Requirement | Credits |
| --- | --- |
| ENGH 303 - Poetic Forms (May not be taken if ENGH 203 has been completed) | 3 |
| ENGH 305 - The Short Story (May not be taken if ENGH 205 has been completed) | 3 |
| ENGH 310 - Shakespeare | 3 |
| ENGH 311 - Advanced Grammar and Stylistics | 3 |
| ENGH 313 - Non-Fiction Workshop | 3 |
| ENGH 315 - Creative Writing Workshop | 3 |
| ENGH 320 - Contemporary Short Fiction: Multicultural Perspectives | 3 |
| ENGH 325 - History of the English Language | 3 |
| ENGH 330 - Studies in Nineteenth-Century American Literature | 3 |
| ENGH 335 - Masters of World Literature | 3 |
| ENGH 340 - Studies in Nineteenth-Century British Literature | 3 |
| ENGH 345 - Modern American Literature | 3 |
| ENGH 350 - Southern Literature | 3 |
| ENGH 355 - Ethnic Literature | 3 |
| ENGH 360 - American Women Writers | 3 |
| ENGH 365 - British Women Writers | 3 |
| ENGH 370 - Drama | 3 |
| ENGH 375 - Seminar in English Studies | 3 |
Minor in English
For a minor in English, a student must complete 18 semester hours in residence, as outlined below
| Requirement | Credits |
| --- | --- |
| ENGH 301 - Practical Literary Criticism | 3 |
Two of the following courses:
| Requirement | Credits |
| --- | --- |
| ENGH 275 - Major British Writers I | 3 |
| ENGH 276 - Major British Writers II | 3 |
| ENGH 285 - The American Experience | 3 |
| One elective on the 200-300 level | 3 |
| Two electives on the 300-level | 6 |
Summative Assessment
English 301: Practical Literary Criticism serves as the capstone course that builds on the knowledge and skills attained throughout the curriculum
From the first time I called the school to ask for information, I was heard, I was supported, I was welcomed. Dr. Eisenberg was amazing. B. Gutstein (class of 2021)